27 min read
(The following article was written circa 2015. It's focus is primarily for linguistic anthropologists and those curious about language use in BDSM, with the purpose of respectful and academic research of BDSM culture as a social demographic).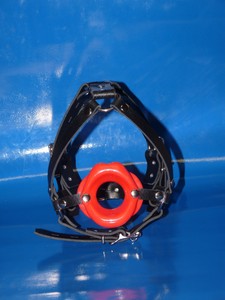 [Transcription from an interview with two anonymous members of the BDSM community]
E: (We're) all into love. People call it falling because there's a loss of control, it just happens, right? In a BDSM relationship, you -anytime you hit a trigger, anytime you hit anything, you try and discuss all you can beforehand.
C: [mhhm]
E: So you're intention going in is much different. You're intention going in is one of a collaborative experience.
C: [mm-hm]
E: Not of a taking, not of a giving. It's a power exchange but it's a collaborative experience for a best possible outcome for both people. Not everybody in the scene is that way,
C: [mmh]
E: -but the healthy people are.
C: Well the more experienced people are, too.
The BDSM community is one that has rarely been spoken of in any depth, and it can be considered a marginalized group that suffers from social stigmatization. One of the functions of the community is to keep themselves safe from outsider judgement and persecution, so they keep their events and lifestyle secret. Its structure is founded on the principles of discretion and is based on established boundaries, explicit roles, disciplined techniques, and open sexuality. The acronym for BDSM  Bondage and Discipline, Sado-Masochism. However, the 'D' and 'S' in the middle also represent 'D/s' (Dominant/Submissive or Dominance and Submission). The concept of gender and sexuality is fairly fluid within this community, and even identity can completely shift within a 'scene'. Much of the language is also nonverbal, and there are several symbols that are universally understood within the community.
To gather my research, I had to reach beyond what was available to me in the library and look on the web. Because there hasn't been a lot of attention given to this particular group, there simply weren't enough articles to get a holistic look at the community.To begin with, I asked friends about the community and what they knew, which lead me to being introduced to people who were active members within it. In addition to informal interviews which gave me several hours worth of audio, I also took photography of tools/toys and settings, and took notes when audio wasn't available. They directed me to website groups such as 'FetLife.com' (which is similar to facebook, but more private and informative) where the entire content is user-contributed. Besides being a tool for networking and community-building, it also included groups and discussion panels on subjects that were important to the community. I used some of these online discussions as informal data-collection on topics that were missing from my research, such as a group survey with answers to behaviors and language use in 'AgePlay'. I did attend an actual dungeon (fetish club) in Los Angeles, but my ability to record was highly restricted. For anything I couldn't find online or in the groups, I asked my interview subjects directly.
In the book "Ouch! -- the Language of Sadomasochism: A Glossary and Linguistic Analysis," Thomas E. Murray and Thomas R. Murrell write that  "on the west coast, S is used as an abbreviation for 'slave, submissive' and M is used as an abbreviation for 'Master'; elsewhere, S stands for 'sadist' and M stands for 'masochist' ," which suggests that geography plays a role in agreed upon terminology. Like all speech communities, the language used survives only by frequent use by community members. However, the previous article was written in 1991, and due to increasing access to the internet communities now grow rapidly with online profiles and information sharing, so the language has gained more uniformity in the last few decades.  There are different perceptions on how words should be interpreted, and this usually has to do with what stage of enculturation the individual is at, and does not generally reflect the group consensus.
Angel Butts, in "'Signed, Sealed, Delivered ... I'm Yours': Calibrating Body Ownership Through the Consensual Mastery/slavery Dynamic," wrote, "Our [American-English] language is filled with reminders that ownership of another person is not only possible but often desirable." She references song titles about love that have a possessive or objectifying nature, such as "I Belong To You,"which gives ownership of oneself to another, or "Signed, Sealed, Delivered… I'm Yours," which objectifies the admirer as a package. American society pays little attention to these small indicators as anything more than playful semantics. In the BDSM world, terminology is used to define a person's identity as well as their role, which is always representative of a hierarchy of power. This is evidenced by the ever-increasing and creative titles that the community uses to identify their kink or interest as well as their sexual orientation and preferred position of power.
In "Working at Play: BDSM Sexuality in the San Francisco Bay Area,"  Margot Weiss interviewed several subjects and wrote that "interviewees identified themselves
in very specific, and relational ways," giving a detailed list of examples that clearly convey a broad canvas of possible identities and roles.
"pervert, voyeur, master, masochist, bottom, pain slut, switch, dom(me), voyeur, slave, submissive, pony, butch bottom, poly perverse, pain fetishist, leatherman, mistress and daddy.
For those who identified themselves as tops, there were just plain tops, but also service tops, femme tops, switches with top leanings and dominant tops.
Further, these SM orientations are typically modified with sexual orientation (for example, het, dyke, gay, hetero-flexible, bi, genderqueer), relationship style or dynamics (for example, poly[amorous], Masterlslave, TPE [total power exchange], married) and interests (for example, flogging, Japanese rope bondage, canes, pony play)." (Weiss)
Butts discusses in her article "the interplay between body ownership and sexuality" in the Master/slave (M/s) relationship. One of her interview subjects, Mistress Linda, who is a full-time domme, expressed her personal interpretations of D/s and M/s.
"For a long time D/s... Dominance and submission [was my identification]. And then I came to see that it was really Mastery/slavery because it was about Owner/property relationships, and although I used [the terms] "Owner/property," I didn't always use "Master/slave." ... I would have viewed Master/slave as being synonymous with Dominance/submission at one point, but I think they are a little bit different now."
Mistress Linda expresses her belief that to "own" someone and make them your property, you have to think of ownership differently, as more of a territorialism of a person's will. It isn't just possessing someone; it's having an "authority to control." She accomplishes this with her slaves by controlling the time they have and even the simple freedoms they enjoy. For example, she told Butts that she would tell her slave that he/she only had a certain amount of time to do a number of tasks, which not only limits the time they might have to do things for themselves, but also reminds them that even intangible things—such as time—are not their own. In addition, she makes them ask permission to go to the bathroom, but will not always grant it; even simple freedoms such as the ability to relieve one's bowels were under her authority.
The slaves willingly choose this lifestyle, and they can gain a lot from it as individuals. The relationship, even if it is temporary and lasts the duration of a few hours, requires mutual consent, and is entered into in a contract-like way.
"A submissive party (typically referred to as a slave or 'the property') agrees to serve a dominant party (typically referred to as a Master/Mistress or Owner) for specified periods of time. The contract stands as a written reminder that neither slaves nor Masters are free to exit the relationship at will without risking sanctions from the closely knit lifestyle community." (Butts)
In "Un Corps Sans Limites : Sadomasochisme Et Auto-appartenance," Veronique Poutrain calls this community a "l'organisation sociale qui devient un subtil agencement de territoires (a social organization that becomes a subtle agency for territorialism)" and claims that "les corps est le premier et le plus naturel des instruments de l'homme (the body is the first and most natural instrument of man)", and so it natural to want to claim ownership over it or explore the concept of possession of one's freedom, desires and actions within the realm of BDSM.
For most people, especially Americans who have such a recent history of slavery, the concept of wanting to be owned is hard to understand. The M/s contract is commonly perceived as the Master having all the control while the slave submits without objection. Butts corrects this misconception by affirming that "traditionally...the submissive participant, or 'bottom,' controls the sadomasochistic arena by defining the boundaries within which the work of the dominant participant." In my own interviews the importance of the submissive was not understated. The dom has no role to play without the consent and willingness of a submissive who allows him/her to have control and power.
For those who choose to submit in such an extreme way, the opportunity to give the heavy burden of responsibility to someone else for them to make decisions is a welcome relief. In an effort to escape from this constant pressure that they face -sometimes as CEO's of a company or managers of a firm who are responsible for many other people- they find satisfaction in being of service to someone else in their personal life and being told explicitly what to do.
"Many people in the scene enjoy roles opposite to their "real life" roles: the businessman in bondage; feminized, cross-dressed heterosexual men (called "sissy maids"); female dominants with enormous strap-ons; adults in diapers; lesbian women as butch bois" (Weiss).
Even if Mistress Linda's slaves have high-status jobs in the vanilla world, they are given permission by her to go to work. But while at work, "they're to focus on doing their work and doing it the best they can, and doing that as a service to me" (Butts). In this way, she has given the responsibility of deciding to be an efficient worker to herself, and taken the burden away from her slaves -who now are doing their jobs in a "service" to her- which grants more meaning and enjoyment to their everyday life., and allows her to have power over him even when not in her presence.
In BDSM the relationship to power is not always about having power, but giving it, as in slave or submissive service. However, some people prefer their power to be taken, and so objectification and degradation serve that purpose. Because all actions and interactions must be consensual, anyone experiencing pain, humiliation or degradation has agreed to what occurs in a scene. In addition, anyone who is objectified is consenting to it. The idea of being objectified or degraded is not commonly viewed in America as an acceptable and desirable thing. During one of our interviews, two of my subjects (referred to as 'E', a male-hetero-poly-dom and 'C', a female-monogamous-hetero-sub) explained it to me.
E: Now if we, if we're, if we agree, that- a- and I went to a seminar on humiliation and degradation and this other kind of stuff and one of the things they said that was very interesting that I took to was, was this one lady said "Look. When I'm a footstool, all I gotta worry about is being a footstool and a damn, good footstool."
C: Yeah
E: "So, everything else -I can focus completely on that". -And I got that. And she said "To be objectified is to release." And I'd never looked at it that way.
The concept that "to be objectified is to release" is what struck him so powerfully, and it helps continue to shed light on the choice to be a submissive or slave. They describe further what being a footstool is like, and its purpose. Not explained below is the description of a "hard session", but it typically includes a long period of interaction between the partners -that may involve a beating and pain infliction- to the point where the submissive was in a state of transcendence and receptivity.
C: Being a footstool would be after a long, hard session-
E: -and being of use and being of purpose and being of service without having to think.
C: you have you're aftercare, but then
C: Literally, you're dom might take you, into the room with everybody else, but have you kneel and and literally act the footstool
E: -Put your feet on you
C: as he does that. puts his feet on you and just sits back and watches the room
E: and you take the weight and you get that touch
C: You take the weight, but  you're, you're letting everything wash around, the noises and everything are washing around there. You're there, but you're coming back down into yourself. You're deeply connected to him and everybody knows you're connected to him.
Being a footstool is one form of service that has a meaning limited to the BDSM community. There are several other terms that are understood symbolically within the language of BDSM but not by vanillas (outsiders who aren't part of the community). Many of the terms seem to be descriptions of or attributed to submissives or slaves, which further evidences the power over this speech community that the submissive party has. In truth, a lot of the relationship is dictated by the submissive party and they have shown much creativity in contributing to a wide range of scenarios, settings and roles. These desires and limits are discussed without reservation in Master's meetings. This is where subs and doms gather to address the group and make sure everyone is aware of each other's boundaries, roles and hard limits so that safety can be assured during the scene.
['S', a hetero-monogamous-dominant and 'C', a hetero-monogamous-submissive]
S: -on the ground or on a cushion and seated at the foot of their master
C: Yeah this is old leather stuff
S: and then we do a round table discussion, introducing, you know, you know, I'm Master, this is my submissive you know-
C: -Or you'll call it sub, they'll be very descriptive
S: [Exactly], key terminology
C: [The first time I] went is absolutely the most embarrassing thing I ever went through. (pause) Now I understand it. But it's very hard to have your (pause) sexual preferences and limitations or openness discussed (whispered) out loud in front of everybody.
S: And-
C: -But they're stating your limitations, what you like, what's allowed, and what has to be asked permission for-
B: [hm]
C: -in a Master's meeting.
The meetings are very formal and not everyone will go through this protocol. This is a very 'Old Leather' or 'Old Guard' tradition and both the doms and the subs put a lot of time and work into their play. Weiss supports that "just because it is 'play' does not mean it is not 'serious.' Some are nostalgic for the Old Guard Leathermen days when, instead of 'play,' SM was considered 'work.'" Almost every person will, if they are experienced at all, reveal relevant information about themselves before interacting with a play partner. It is important to reveal any medical history relevant to the scene, such as a dislocated shoulder, a weak jaw, high blood pressure or bad circulation. It is also important to address psychological triggers, such as PTSD, claustrophobia, previous experiences of childhood rape, or a fear of clowns. Certain words might be triggers for people, such as the word fag for someone who was humiliated as a child for being effeminate.
The community requires full disclosure between involved participants in order to keep people safe, which would make many uncomfortable and, as referenced above, often initially does. In order to overcome that feeling of vulnerability that full disclosure creates when people talk about and reveal things they would normally never admit to friends, family, or people they're interested in dating, the community is very egalitarian -equally shares their vulnerable secrets- and highly supportive and accepting -which allows people to explore their fantasies and desires without feeling judged or ostracized. Foucault argues that "It is through sex—in fact, an imaginary point determined by the deployment of sexuality—that each individual has to pass in order to have access to his own intelligibility.. . to the whole of his body.. .to his identity" (Weiss). On the other hand, someone who was called a fag as an insult, as mentioned above, might request to relive the trauma via verbal humiliation and degradation in order to work through their trauma, and that allows for yet another unique, supportive activity that this community offers.
There are several indexical symbols that are uniformly understood. In reference to submissives or slaves, the most common symbol is a collar which, similar to being placed on a domestic animal, represents the collared individual being owned. Now it doesn't always mean that the collared sub is owned as property; it refers more to a general sign that this sub is 'not to be touched' by anyone else except her dom. Slaves are also commonly understood to be the property of one person, unless that person shares the slave with another (with the previous consent of the slave). A flogger, which is typically a leather whip with a firm handle and several tails, is one understood iconic symbol for BDSM or SM. Mini-floggers or handcuffs hung from the rearview mirror or on a keychain or belt, or wearing a collar in public are examples of flagging in which the individual is presenting a subtle and often overlooked message that they either might be interested in the BDSM lifestyle, want to learn more, or are living the lifestyle currently. Flagging generally is a common way to openly invite others to approach the person about the topic of SM.
A fascinating array of indexical symbols can belong to one subgroup within BDSM. For example, in the rough trade -a term used to describe male homosexuals who enjoy 'rough' or SM sex- armbands are used at parties to indicate what kind of 'kink' the person is into. The armband, when worn on the left, represents that the person is a top or more dominant participant, and when worn on the right indicates someone who is a bottom or who likes to receive or be the one servicing as a submissive. On the back of a business card for 'Rough Trade,' a well known Los Angeles sex shop for 'hardcore' homosexual male fetishes, I found a coded list for recognizing fetishes at certain types of kink parties. A few examples include:
| | | |
| --- | --- | --- |
| COLORS | WORN ON LEFT | WORN ON RIGHT |
| BLACK | Heavy SM Top | Heavy SM Bottom |
| MAGENTA | Suck my Pits | Armpit Freak |
| HUNTER GREEN | Daddy | Look for Daddy |
| GREY | Bondage Top | Fit to be Tied! |
| DARK PINK | Tit Torturer | Tit Torturee |
In conversation, D/s roles are often revealed. Because being a dom or sub is partially a characteristic personality trait, the nature of the person speaking isn't simply 'shut off' when they aren't performing a scene. When speaking with each other, a hierarchy is revealed in who can interrupt and 'hold the floor' or take command of the conversation. Often, a dom will speak calm and assertively, while some subs will characteristically wait their turn to speak. Many individuals are not so strictly doms or subs, but are considered a switch (someone who can play either role), so they don't always submit to another person's opinion. Staci Newmahr, an anthropologist who conducted a brief ethnography on BDSM noticed that social-roles were not always followed, but generally noticed and agreed upon in conversation.
"I witnessed a playful chastisement of non-SM behavior based on one's SM identity: 'Hey, stop interrupting me; I thought you were a submissive!' or 'That's not very domly of me, I know'."
While at the dungeon I noticed a lot of interactions as well that indicated language was part of the foreplay that set up how the two individuals would interact together. The body language of a dom was typically powerful with upright posture and a steady gaze. Submissives had quick, flirtatious movements and might show nervousness by giggling or breaking eye contact. The dom could easily move in and out of close and far proximity to a submissive without losing focus or power over the sub, and no other doms—unless invited—would invade the space of the submissive they were with. The submissives, however, often would get distracted by many things and allowed themselves to be lead towards an object or task that the dom wanted them to focus on. They showed playful or coy behavior and emitted a very 'agreeable' personality.
For the most part, subs will avoid FTA (face threatening acts) towards their doms. They will address them as 'Sir' or 'Mistress' or 'Master', and a collared sub will always reply to a command with "Yes, Sir/Mistress". There are some subs who are brats and act-out towards their doms -like a bratty child might- in order to get a spanking or be punished/reprimanded in some way. They purposefully use FTA to get the attention of their dom by disagreeing with him/her, by mockery, by being catty or childish, but all of it is rather playful and does not actually threaten the dom and instead entices him/her to take action.
When the dom uses FTA, it is always done purposefully and with intention. As degradation was mentioned before, the language involved in humiliating someone verbally has a wide ranging vocabulary that the doms have full agency over contributing to. The sub might inspire the dom to include some of their past traumas—or exclude them—the scene, or the dom might mention obvious imperfections in the sub or slave. These interactions may even involve withholding sex from the slave/sub as part of denying them what they want.
"There is an old story about a masochist who went to visit a sadist.
'Beat me! Beat me!' he said.
'No!' replied the Sadist." (Jochnowitz)
The dom might call an overweight submissive a piggy, or may say demasculating things about a male, or call them 'worthless' and 'pathetic'. They use FTA in humiliation as a form of sadomasochistic exchange. The sub/slave, in turn, is also made to serve the dom as if they had extreme authority and hierarchy over them, and will always call them 'Mistress/Master,' and may also grovel at their feet, lick their boots, and praise the beauty and skill of the dom.
At the core of BDSM, however, it is a community that is based on understood boundaries and so even if the people play D/s roles while in a scene, they navigate a conversation with respect and turn-taking, as long as respect is given by all involved. In language and in interaction, the importance of equal exchanges are paramount.
C: You're [a lazy dom…]
E: [-sadist.]
E: But I'm a sadist.  I love to eschew pain. But I like exquisite, like, twisted, sick, or delicious pain. It has to heal. It has to have some purpose. She just wanted wholesale pain.
E: [So, let me show it this way.]
C: [What can you tell 'em about] pain.
E: You know people who get high, to run away. And you know people who get high for shamanistic purposes. This is the same thing. All this is is a different kind of high. It's getting into a trance space, it's getting into (XXX) I do it purposefully. So,  I do it with intention. I do it with love. All she wanted to do was to get beaten and used. She's like 'I'm your fuck (XXX)? And humiliation and all that, I get it. It's not my thing. I can do it very very well, but to me? I want an exchange.
The exchanges are what creates the different relationship roles within the community. An interesting linguistic characteristic of AgePlay (where there are two defined and highly different ages between the pair) is when there is a Daddy (or Mommy) and a Baby-girl/-boy (or 'Little'). I had to go online to find information on it, but luckily there was an entire forum discussion on the subject of 'How Littles/Babygirls/boys Speak' with a prepared questionnaire that people responded to. The consensus within the group was that the voice and body-language changes when someone is being a little (a child older than 4 years old) or a babygirl/babyboy (under 4 years old). It is a form of playful age regression that involves having the Daddy/Mommy care for and protect their partner and interact with them as if they were a helpless, young child or baby. It may involve them putting them to bed, buying them child's toys and clothing. The daddy is usually a dominant and the babygirl/little is a sub.
One person explained the difference in speech styles between littles and babies as " little speak seems more like a few words here and there are a bit difficult, but the grasp on most of a language is there… (while the babygirl/boy) doesn't have a full grasp on language yet". The speech was almost always characterized by forming words in a childlike manner by dropping the fricative in 'love' and replacing it with a bilabial 'lub', or even losing the 'l' and replacing it with a 'w' as in 'I wub yu' (both voiced this way and written like this in text).
Language includes mis-usage of grammar norms, "I wansta cuddle and has cookies p'ease" and pluralizing things that are singular. The respondents mentioned that their voices took on a higher pitch, a softer tone, and sometimes even incorporated indicators of self-consciousness such as stuttering or mumbling -which didn't normally happen when speaking outside of the context of the relationship. One respondent mentioned that she and her 'Daddy' had  codewords for 'vulgar' speech, such as "instead of saying something like 'suck my dick' we say 'putting daddies big boy parts in my mouth' and 'I have my princess palace and I get tingly and make messes when I feel really good'. (Fetlife.com)"
While there is still much to learn, and this is a very large and varied field, it can be said that the behavior of dominants and submissives within the community are not limited to sexual acts but also can often be present in their friendships and relationships. D/s roles are part of a pre-existing personality type that finds personal ways to express itself in the wide range of fetishes. The language is very creative expressive, as are the range of sexual implements and tools. Some words are directly taken from the original tool. For example, a speculum, sound or Wartenberg wheel all are medical tools that have been adapted to medical play. A crop or a switch were both originally used on horses but are repurposed for pain/pleasure and dominance/submission. The people who have power over the language and behavior within the group are those who are highly involved and experienced. New people (considered white ribbon by some) or vanillas have little to no influence because they haven't gained respect, and so only those who are active in the scene have any agency over the continual evolution of BDSM language.
The emic perspective is considered far more important by community members, but the etic perspective (portrayed by social media and outsiders) remains simple, limited, and usually negative. Even some academics completely misinterpret the behavior that is seen in BDSM. In an analysis of where the original meanings for sadism and masochism came from, Chris White referenced scholars who viewed sadomasochism as criminal and leading up to murderous and perverse behaviors. "Whipping and submission removed from the context of their meanings and their subtle operation appear only as violence", White wrote. The 'other'—in this case, the 'vanilla' outsider—is ignorant of the complex nature of BDSM and so will remain in the dark about language, context, and symbols, a fact that at the same time does and does not positively serve the community. If people outside the community knew more about BDSM culture, they might not be so discriminatory. However, if they know about the community, it means the community is no longer so private, safe and secret.
Even with more access to information BDSM due to the web, many will never be adventurous enough to step into a dungeon, and it remains a community that is self-policing and will push out any members who don't respectfully follow the rules and boundaries that keep everyone safe. So for now, the language and symbols used within BDSM will still remain a mystery to most, and for many members who maintain secrecy, that arrangement is preferred.
Bibliography
Butts, Angel. ""Signed, Sealed, Delivered ... I'm Yours": Calibrating Body Ownership Through the Consensual Mastery/slavery Dynamic." Sexuality and Culture, 11.2 (2007): 62-76.
Jochnowitz, George. "Ouch! -- the Language of Sadomasochism: A Glossary and Linguistic Analysis by Thomas E. Murray and Thomas R. Murrell." American Speech, 66.1 (1991): 96.
Newmahr, Staci. "Becoming a Sadomasochist: Integrating Self and Other in Ethnographic Analysis." Journal of Contemporary Ethnography, 37.5 (2008): 619-643.
Poutrain, Veronique. "Un Corps Sans Limites : Sadomasochisme Et Auto-appartenance." Cités, n 21.1 (2005): 31-45.
Weiss, Margot D. "Working at Play: BDSM Sexuality in the San Francisco Bay Area."Anthropologica, 48.2 (2006): 229-245.
White, Chris. "(Not) Dying of Shame: Female Sexual Submission in 1890s' Erotica." Critical Survey, 15.3 (2003): 74-91.
Website Resource:
'Daddydoms and Babygirls' Group. "Baby talk and little speak" Discussion Topic. Fetlife.com